---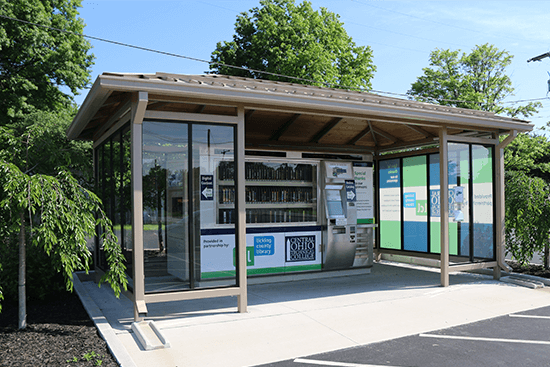 24-Hour Kiosk
COTC Pataskala Campus
8660 East Broad Street
Reynoldsburg, Ohio 43068
740.349.5500
Hours:
Available all day, every day!
A partnership with Central Ohio Technical College (COTC) helped provide this 24-hour library service in the Licking Heights School District. The 24-Hour Library was installed in September 2016, and a ribbon-cutting ceremony signaled its official opening October 20, 2016. This innovative library was the first of its kind in Ohio.



Onsite Help/Ask a Techspert - Johnstown

10:00 AM @ Johnstown (Mary E. Babcock)

Do you have a question about technology? Drop by or schedule an appointment about your laptop, smartphone, tablet, Kindle, software or other technology needs. Call 740.349.5509 today!

Family Story Time - Hervey Memorial Branch (Utica)

10:30 AM @ Utica (Hervey Memorial)

Enjoy stories, songs and activities for the whole family.

Comic Book Teens

3:30 PM @ Utica (Hervey Memorial)

September 9: The Stonekeeper (Amulet Book 1) by Kazu Kibuishi October 14: The Stonekeeper's Curse (Amulet Book 2) by Kazu Kibuishi

Crafternoons for Kids: Fingerprint Tree

4:00 PM @ Johnstown (Mary E. Babcock)

Create a one-of-a-kind piece of art using your fingerprints, paint and your creativity.

Tail Waggin' Tutors

6:30 PM @ Downtown Newark - Lower Level Story Time Room

Whether you're a new reader or just need practice, sign up for 10 minutes of read-aloud time with gentle, certified therapy dogs. These reading buddies are always supportive and may just reward your e...

View All Upcoming Events