---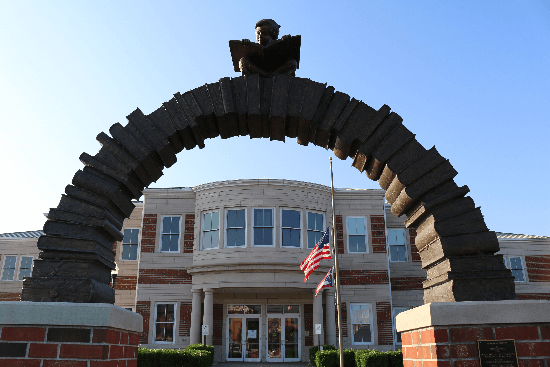 Downtown Newark
101 West Main Street
Newark, Ohio 43055
740.349.5500


Hours: 
Mondays - Thursdays | 11am - 6pm
Saturdays | 10am - 3pm
The Downtown Newark Library dates back to the 1870s. In 1871, the Ladies Circulating Library was formed in a house in Newark. The reading room was moved to the basement of the Courthouse in 1880, but eventually closed.
On March 16, 1908, the Newark Public Library was officially established by City Council at the urging of several women from the Monday Talks Club, which opened the Ladies Circulating Library. The Library opened to the public in September 1908 using one rent-free room in the Soldiers' and Sailors' Memorial Building, later known as the Auditorium Theater.
In 1920, the library moved to the Hilliard House at 105 West Church Street, behind the former Newark High School.
A new building opened in 1950 at 88 West Church Street where it remained until voters passed a bond levy in 1997 to build the current library. It opened in 2000 and is the largest library in the county system.
Empowered Minds: Birds of Central Ohio

7:00 PM @ Virtual Learning

Click Here to Register on ZOOMOver 200 species of birds can be found in Central Ohio in a typical year. Some are year-round residents and others just pass through on their way to the Boreal Forests of...

View All Upcoming Events