Licking County History
Explore our extensive collection of local history materials. Browse through over 500 files, uncover the history of your home using the Newark Historic Buildings Inventory or dig into the past with microfilm. Additional resources include yearbooks, veteran history, family histories, maps, Licking County Library's Wiki, newspaper clippings, online research tools and books.
---

Local History 
Licking County Library has a plethora of resources on local history! If you are looking for specific information, just send us an email at info@lickingcountylibrary.org. The Library also has a number of digital images and files pertinent to local history available through both Internet Archive and Ohio Memory.
We offer a variety of tours conducted both in-person and independently.
GPS-Guided Tours: We created FREE self-guided tours that are available to download on your phone through the app PocketSights. The tours are curated, with the Licking County community in mind, to showcase some of the important, unique and historical points of interest of our county. Our goal is to provide you with an authentic experience that gives you confidence and direction to explore and discover the places around you while learning about local history and culture.

Our Local History Coordinator is eager to guide you or your group on a tour. Call 740.349.5571 or email info@lickingcountylibrary.org to learn more about options.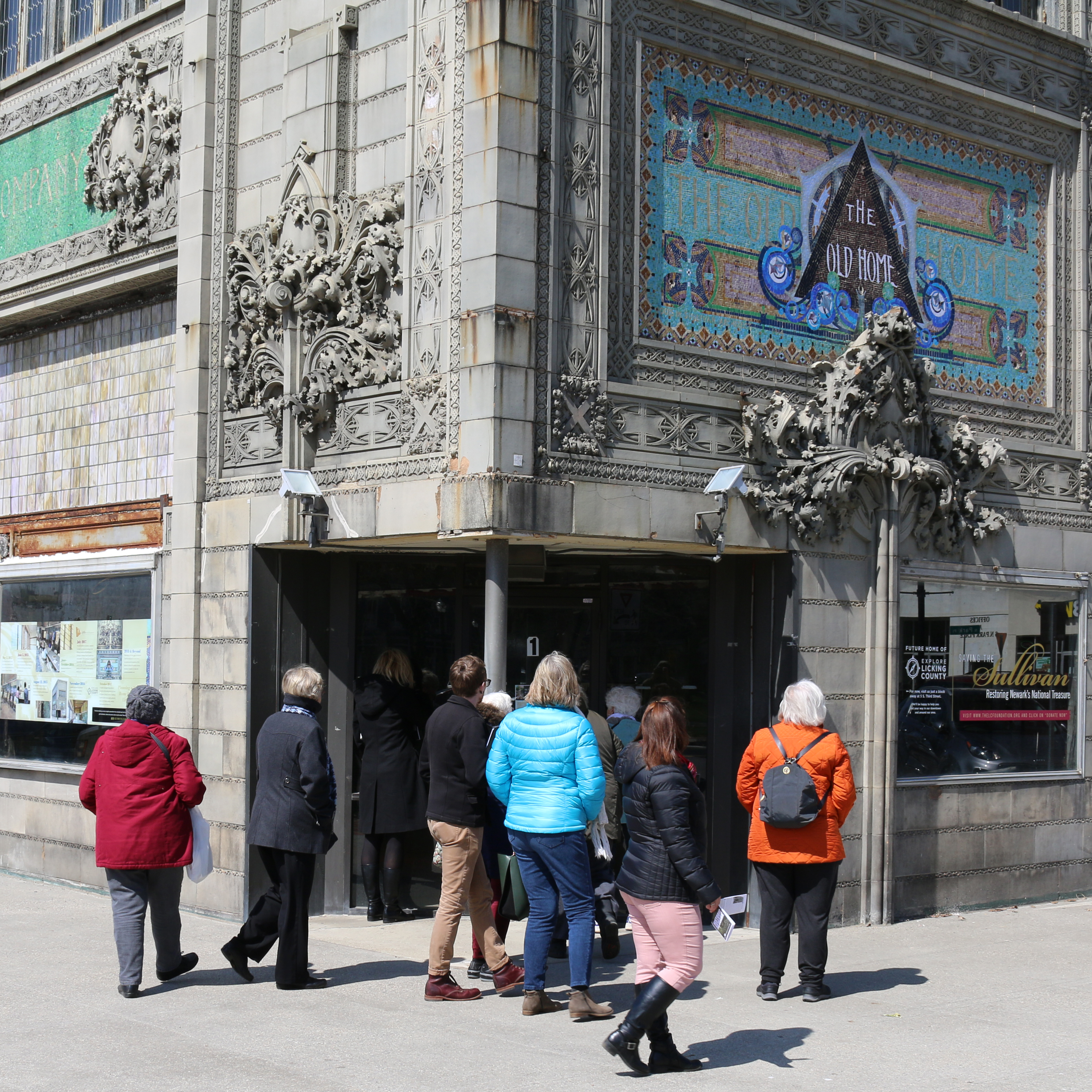 Group Programming
Licking County Library is happy to present to arrange a local history presentation or walking tour. To schedule or inquire, contact our Local History Coordinator at 740.349.5571 or veterans@lickingcountylibrary.org.