---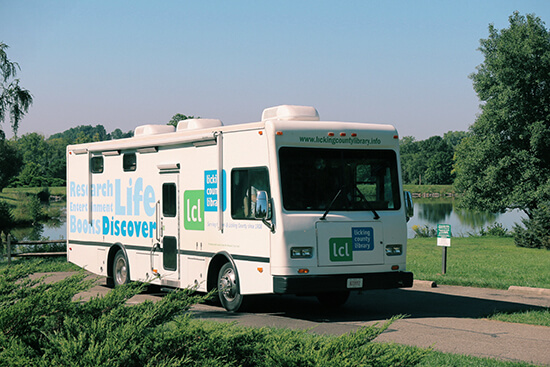 Bookmobile
Housed at the Downtown Newark location
101 West Main Street
Newark, Ohio 43055
740.349.5560
Scheduled Stops:
November/December Bookmobile Schedule 2019

Scheduled Stops:
January/February Bookmobile Schedule 2020

The Bookmobile was put into service in 1938 to serve Licking County's rural areas. 
The current Licking County Library Bookmobile is the sixth generation and was manufactured in Columbus by Farber Specialty Vehicles. Built on a Freightliner truck chassis, it features a wide-body design allowing for increased shelf capacity and 8 feet of headroom.
It carries over 5,000 books as well as DVDs, CDs, audiobooks and magazines—all available on a four week checkout period.