---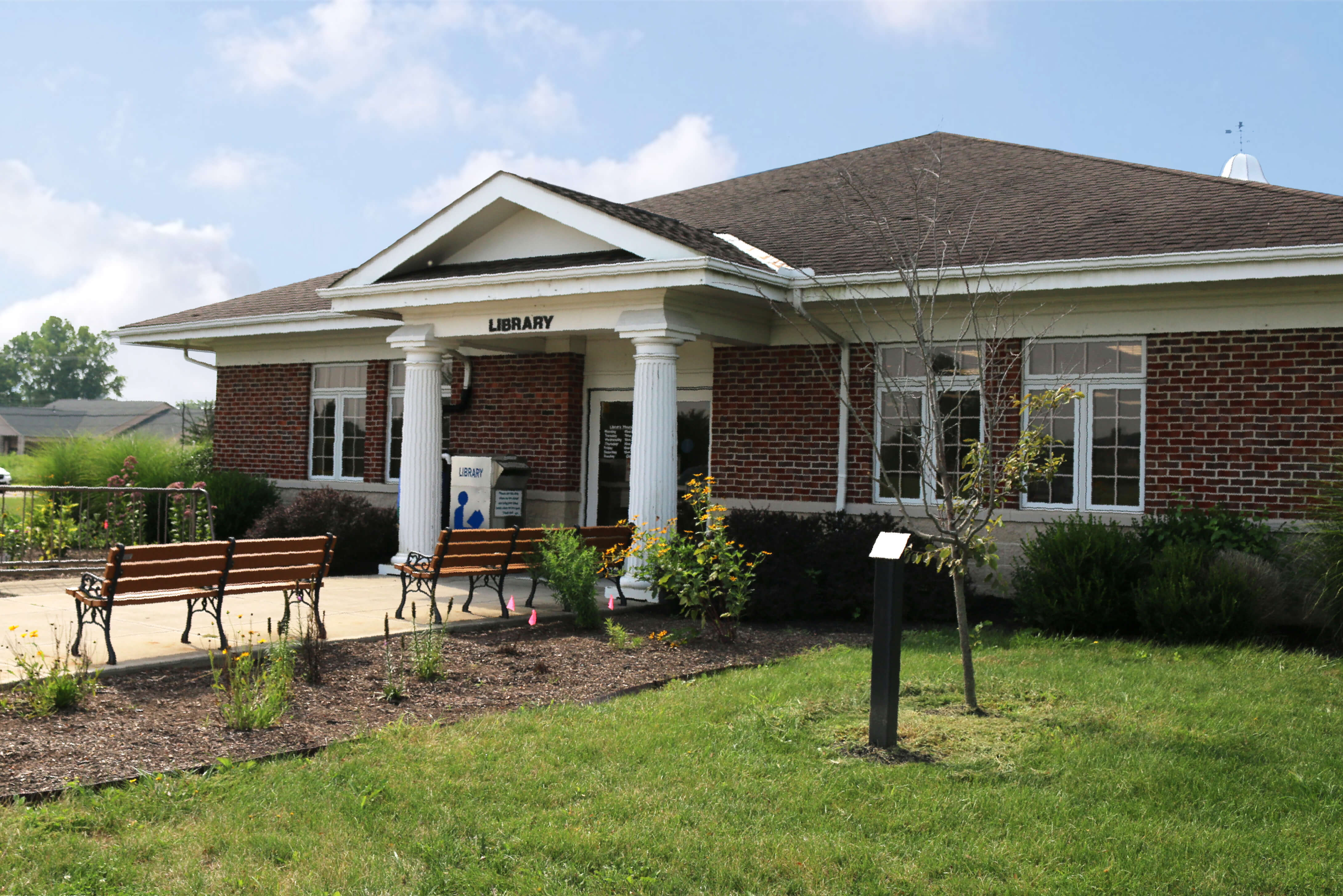 Hebron
934 West Main Street 
Hebron, Ohio 43025
740.928.3923
Hours: 
Monday - Thursday | 10am - 7pm
Friday | 10am - 5pm
Saturday | 10am - 3pm
Sunday | Closed
The idea for the Hebron Library began in 1936 when the Hebron Mutual and Civic Improvement Club sponsored the opening of a library within the town hall.
In June 1956, the Community Housing Committee, later renamed the Hebron Community Foundation, began the work of searching for a new library site.
After years of fundraising and planning, the Hebron Community Foundation received a donation from Park National Bank in 1963. The bank just built a new branch and generously donated their old building to be used as a library. The Hebron location opened in March 1965. The current, larger library opened in 2001. 
Onsite Help/Ask a Techspert - Buckeye Lake

10:00 AM @ Buckeye Lake

Do you have a question about technology? Drop by or schedule an appointment about your laptop, smartphone, tablet, Kindle, software or other technology needs. Call 740.349.5509 today!

Homeschool STEAM Building

1:00 PM @ Downtown Newark - Lower Level Story Time Room

The Homeschool Series is designed to cover STEAM subjects for children in grades K-5. Have fun in this sometimes messy, but always fun, program involving science, technology, engineering, art and math...

All About Bugs!

10:30 AM @ Hebron

Let's read about bugs and then explore our outdoor garden to see what insects live among the plants and soil.

Next Chapter Book Club

12:30 PM @ Downtown Newark - Teen Zone

April: The Call of the Wild and White Fang by Jack LondonMay: The Call of the Wild and White Fang by Jack London June: The Call of the Wild and White Fang by Jack London

Coding Part II: Logic and Structure Common to all Coding Languages

4:30 PM @ Community Outreach Program

A continuation of basic coding principles fundamental to every coding language through hands-on activities and games. No coding experience required. Please register with Ohio Means Jobs.Will be held a...

View All Upcoming Events