---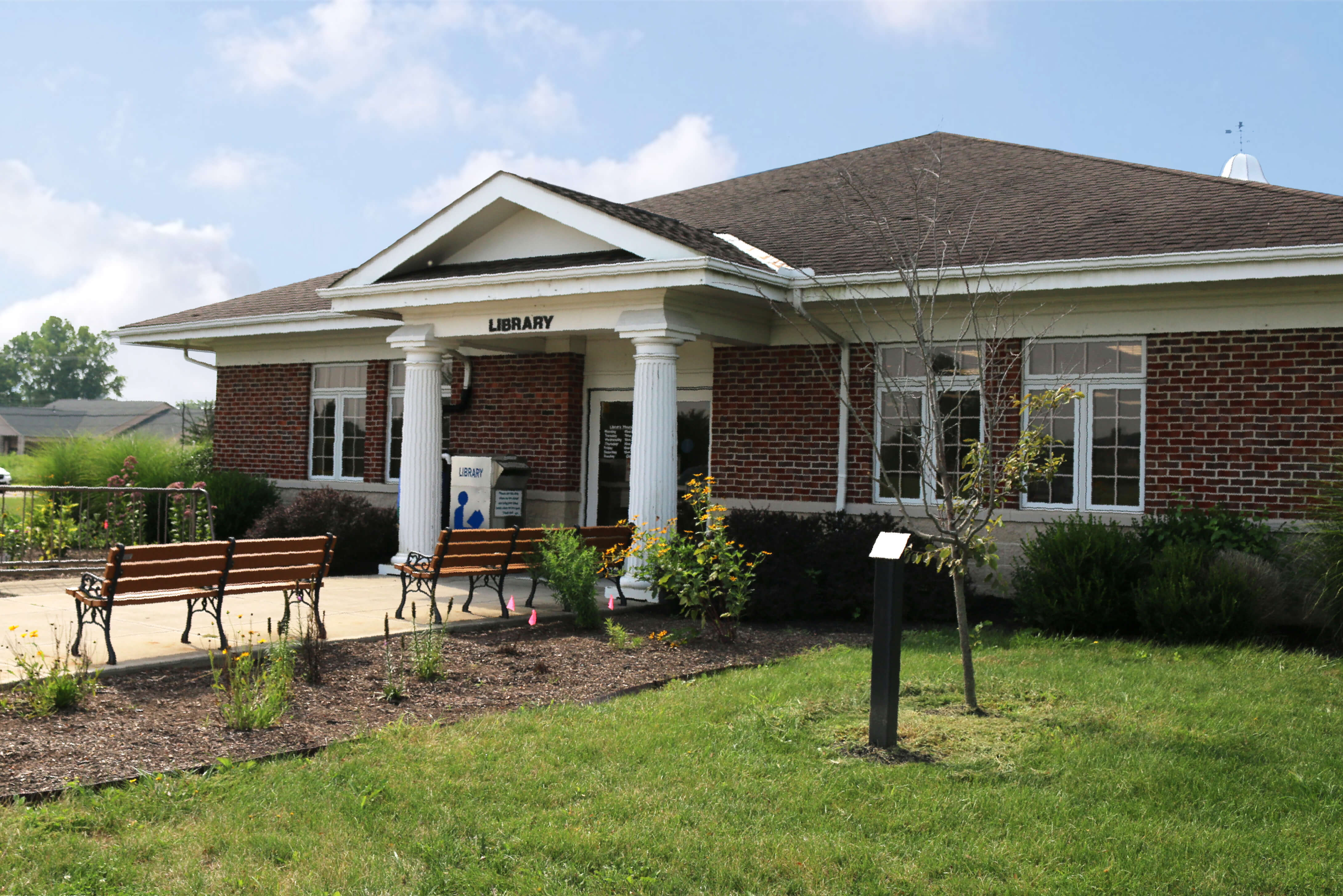 Hebron
934 West Main Street 
Hebron, Ohio 43025
740.928.3923
Hours: 
Monday & Wednesday | 10am - 5pm
Tuesday & Thursday | 12 - 7pm
Friday | 10am - 5pm
Saturday & Sunday | Closed


The idea for the Hebron Library began in 1936 when the Hebron Mutual and Civic Improvement Club sponsored the opening of a library within the town hall.
In June 1956, the Community Housing Committee, later renamed the Hebron Community Foundation, began the work of searching for a new library site.
After years of fundraising and planning, the Hebron Community Foundation received a donation from Park National Bank in 1963. The bank just built a new branch and generously donated their old building to be used as a library. The Hebron location opened in March 1965. The current, larger library opened in 2001. 
Onsite Help/Ask a Techspert - Johnstown

10:00 AM @ Johnstown (Mary E. Babcock)

Do you have a question about technology? Drop by or schedule an appointment about your laptop, smartphone, tablet, Kindle, software or other technology needs. Call 740.349.5509 today!

Family Story Time - Hervey Memorial Branch (Utica)

10:30 AM @ Utica (Hervey Memorial)

Enjoy stories, songs and activities for the whole family.

Comic Book Teens

3:30 PM @ Utica (Hervey Memorial)

September 9: The Stonekeeper (Amulet Book 1) by Kazu Kibuishi October 14: The Stonekeeper's Curse (Amulet Book 2) by Kazu Kibuishi

Crafternoons for Kids: Fingerprint Tree

4:00 PM @ Johnstown (Mary E. Babcock)

Create a one-of-a-kind piece of art using your fingerprints, paint and your creativity.

Tail Waggin' Tutors

6:30 PM @ Downtown Newark - Lower Level Story Time Room

Whether you're a new reader or just need practice, sign up for 10 minutes of read-aloud time with gentle, certified therapy dogs. These reading buddies are always supportive and may just reward your e...

View All Upcoming Events