---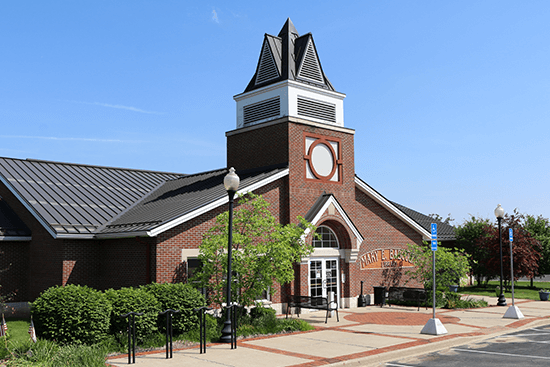 Johnstown
320 North Main Street
Johnstown, Ohio 43031
740.967.2982
Hours:
Monday - Thursday | 10am - 8pm
Friday | 10am - 5pm
Saturday | 10am - 3pm
Sunday | Closed
The Johnstown Public Library opened in 1957 as a branch of the Newark Public Library, located in a single room of the Town Hall at the Monroe Township House.
In 1995, Mary E. Babcock provided funding to purchase land to construct a new facility. Many dedicated community members, staff and volunteers worked for nearly 10 years to find an appropriate location to build a new library.
The new Johnstown location of the Licking County Library (Mary E. Babcock Library) opened in early 2006.
Basics: Microsoft Outlook Email

5:30 PM @ Downtown Newark - Upper Level Conference Room

Let LCL's Techsperts introduce you to the basics of email using Microsoft Outlook for both laptop and desktop computers and mobile devices. Learn about reading, replying, forwarding, CC/BCC, attachmen...

Saturday Tales

11:00 AM @ Downtown Newark - Lower Level Story Time Room

Join us for stories and songs in this fun all-ages story time every Saturday!

FURever Friends

10:00 AM @ West Newark (Emerson R. Miller)

National Dog Day adoption event co-hosted by the Licking County Humane Society.

Onsite Help/Ask a Techspert - Utica

10:00 AM @ Utica (Hervey Memorial)

Do you have a question about technology? Drop by or schedule an appointment about your laptop, smartphone, tablet, Kindle, software or other technology needs. Call 740.349.5509 today!

Little Listeners Story Time

9:30 AM @ West Newark (Emerson R. Miller) - Story Time Area

Come read stories and have fun!

View All Upcoming Events