---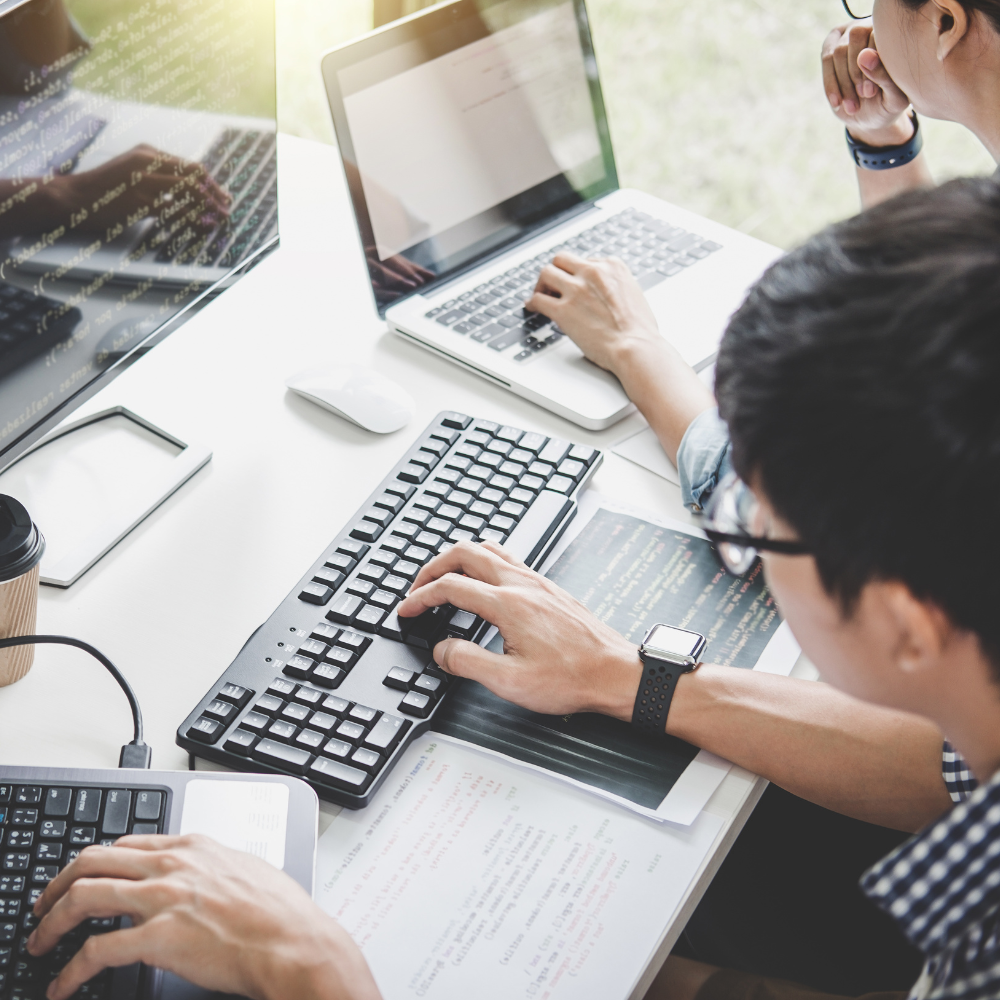 Academic Search Premier - Scholarly and Academic Journals
Offers articles from scholarly and academic magazines and periodicals - covering nearly every area of study.
African American Heritage
Search records, books, serials, and other historical records specific to African Americans to trace your genealogy or to do research.
Alt HealthWatch
Access peer-review journals, reports, and more on the many perspectives of complementary, alternative, holistic and integrated approaches to health care and wellness.
American & English Literature
Access complete text of many works of poetry, drama, religious texts, and prose based on books and other sources originally published in print.
Ancestry Library Edition
The world's most popular genealogy collection—with census reports, city directories, public records, military records, immigration and naturalization records, and more. The service must be used within an LCL location. 
AtoZdatabases (Librarian recommended)
Ideal for sales leads mailing lists, market research, employment opportunities, finding friends and relatives, and accessing addresses and phone numbers.
Biography Reference Bank
Find biographies, obituaries, and photographs of thousands of individuals from more than 100 volumes of biographical reference books.
Business Source Premier
Find full articles from popular and scholarly business periodicals, company and market research, and daily updated business news.
Chilton Library
Access to interactive repair, maintenance, and service information on seven decades of cars, trucks, vans and SUVs.
Consumer Health Complete
Browse medical, health-related and drug reference books, articles on health and fitness, and sources for alternative health information.
Consumer Reports
Provides reviews, recommendations, recall information and lab test results on many retail products.

CultureGrams
Experience the world with cultural information on more than 200 countries and territories.

CultureGrams Kids Edition
Get a kid's-eye view of daily life in countries around the world.

CultureGrams States Edition
Explore all the U.S. states in colorful, engaging reports.

Duolingo
Free Language Learning website that offers interactive, game-based lessons to learn languages. Duolingo can be used on Apple and Android devices.

EBSCOHost Databases
Search all EBSCOHost databases simultaneously for in-depth research, or limit to only a few resources to search at a time.
Explora
Access books, journals, videos, magazines, and more for student research and classroom instruction. This resource covers topics in all subject areas and for all school-age groups.

Explora Primary Schools
A trustworthy environment for students and educators in grades K through 5 to look up facts for class projects or homework.

Explora Middle Schools
Specifically designed with the needs of middle school students in mind. Includes full-text articles from popular, vocational, and trade magazines, full-text newspaper articles, along with images, videos and primary sources.

Explore Secondary Schools
Grades 9-12: A far better alternative to websites and search engines for students to look up articles and facts for research papers or homework.
Foundation Directory Online—Professional Edition (Librarian recommended, can only be accessed at Downtown Newark location)
An exhaustive resource for finding funding information from foundations, corporate donors, grants, and decision makers.
Foundation Grants to Individuals Online (Librarian recommended, can only be accessed at Downtown Newark location)
Grants to Individuals Online (GTIO) is a searchable online database of more than 6,200 foundation and public charity programs that fund students, artists, researchers, and other individual grant seekers.
Fold3
A premier collection of historical U.S. military records that brings to life the details of America's military veterans with stories, photos, and personal documents.
Health Source - Consumer Edition
Provides information on the medical sciences, food sciences and nutrition, childcare, sports medicine and general health.
HeritageQuest (Librarian recommended)
Conduct genealogy and historical research by searching census records, family and local histories, the PERSI archive, Revolutionary War records, Freedman's Bank applications, and the U.S. Serial Set.
Hobbies and Crafts Reference Center
Find "how-to" instructions and creative ideas to meet the interests of virtually every hobby enthusiast.
Home Improvement Reference Center
Home Improvement Reference Center features full-text content from leading home improvement magazines, images not found anywhere else online and videos of popular home repair projects.
Johnstown Independent (Librarian recommended)
Search and browse online records of Johnstown, Ohio local newspapers from 1884-2007.
Licking County Law Library
Includes printed and online materials accessible through the Downtown Newark location. This collection of law material is courtesy of Licking County government.
Literary Reference Center
Gives access to literary journals, reference works, poems, short stories, book discussion help, and more.
LinkedIn Learning
Providing thousands of free online video tutorials taught by expert instructors. This resource can help you reach your personal and professional goals.
  • Click here to use this resource 
  • Click here for a tutorial when using the LinkedIn Learning App
MAS Ultra - School Edition
Access biographies, primary source documents, and an image collection from popular high school magazines and reference books for school research.
Masterfile Premier
Find a wide variety of periodicals and reference books covering general information, business, health, education, general science, multicultural issues and more.
Middle Search Plus
Access biographies, primary source documents, and images from popular middle school magazines, reference books for school research.
Morningstar (Librarian recommended)
A reliable online research center for independent investment analysis for investors in stocks and funds.
  • Click here to access this resource while in the library
  • Click here to access the resource away from the library.
    Login information: Library: Licking  Card #: 22487
Newark Advocate (Librarian recommended)
Access articles, obituaries, and more from 2002 to current issues from the local newspaper, Newark Advocate.
NewsBank (Librarian recommended, includes the Columbus Dispatch)
Explore a specific issue or event through the detailed coverage provided by local reporting or compare a wide variety of viewpoints on topics such as politics, business, health, sports, cultural activities and people. Includes coverage from the Columbus Dispatch.
Newspaper Archive Explore the world's largest historical newspaper archive, with newspaper pages from many Ohio newspapers, including the Newark Advocate.
Newspaper Source
Read articles from newspapers around the U.S., including industry-specific newspapers and TV and radio news transcripts.

Novelist Plus
NoveList Plus is here to help library patrons find that next great read. With well over 200,000 fiction and readable nonfiction titles included, plus feature content including lists of award-winning books, Book Discussion Guides, BookTalks, Recommended Reads and more, NoveList Plus is a complete readers' resource.

NoveList K-8 Plus
NoveList K-8 Plus is a reading resource for kids and the school media specialists who work with them. NoveList K-8 Plus has an easy-to-use, brightly-colored interface, and information on over 101,000 fiction and nonfiction titles were chosen for kids in the K-8 age range. In addition, NoveList K-8 Plus has special features created to appeal to students and teachers, such as over 220 vetted Grab and Go topical booklists, over 840 BookTalks, hundreds of feature articles by industry experts on relevant and timely topics, and much more.
Nuwav Legal Documents 
A collection of the most commonly used legal documents that are easily accessible and customizable including landlord and tenant; contracts; business; power of attorney; wills and more.
Ohio Legal Help
Ohio Legal Help removes barriers to the law so that all Ohioans can understand their legal options, make informed decisions and connect to legal and community resources. An interactive guide provides resources, information, and forms tailored to their location. All forms are available for download and printing.

Ohio Means Jobs
Allows users to prepare for careers through online training and tests, search for jobs, create and upload resumes, and view available workshops and career fairs. Provides individualized help for K-12 and college students, individuals with disabilities, unemployed users, and veterans.

Ohio Memory
Collection of photographs, postcards and other sources of Licking County's history to the public. Items are added periodically as our work continues, so please check back often. 
Ohio Obituary Index (Librarian recommended)
This resource provides an index to 3,000,000 obituaries, death & marriage notices & other sources from Ohio from the 1810s to the present day. Actual obituaries may be ordered from over 60 partner libraries.
Oxford Research Encyclopedias
Reference content in humanities, social sciences, and science.
Oxford Reference Online
Provides millions of entries from encyclopedias, companions, and dictionaries to aid with research in many subject areas.
Points of View Reference Center
Shares resources that present multiple sides of an issue. Students can use these resources to realize and develop persuasive arguments and essays, better understand controversial issues and develop analytical thinking skills.
Prices4Antiques
Find prices for antique & collectible furniture, pottery, silver, glass, clocks, lighting, paintings & prints, plus much more.
Primary Search
Use for elementary school research through popular magazines dating as far back as 1990.
Sanborn Fire Insurance Maps
Use to locate buildings and neighborhoods from 1867 to 1970 and study the growth of towns and cities.
  • Click here to access black & white maps from microfilm
  • Click here to access color maps from the Library of Congress
Science Reference Center
Contains hundreds of science encyclopedias, reference books, periodicals and other sources for student research in a variety of scientific topics.
Small Business Reference Center
Offers exclusive full text for many top consumer small business reference books, as well as tools to address many small business topics. Includes business videos, a help and advice section and details on how to create business plans.

Supreme Court of Ohio Divorce and Dissolution Pleadings
The Supreme Court of the State of Ohio offers many domestic relations and juvenile standardized forms, including divorce and dissolution. All forms are available for download and printing.
Very Short Introductions 
An excellent way to get a quick authoritative and accessible overview of a subject.
Vocational and Career Collection
Designed for vocational and technical libraries servicing high schools, community colleges, trade institutions and the general public, this provides coverage for both trade and industry-related periodicals.
WorldBook
This resource for students provides an encyclopedia, dictionary, atlas, homework help, study aids, and curriculum guides in both English and Spanish.